5 tags
4 tags
Just a note - because Tumblr sucks - that I've cleared out my ask box and privately replied to everyone who messaged me about the contest (which I didn't win, but it's ok!) and the company, so if you messaged me and didn't get a reply from me, it's the tumblebeasts' faults.
5 tags
hey guysss! I entered my children's line in a contest to win a trip to the future insights conference at the end of April and I'd love for you to go HERE and vote for me - by liking or commenting on my post OR BOTH! It's through facebook. (for old followers: my BIG PROJECT has been silent on here because of self-imposed NDA agreements haha, not because it hasn't been...
7 tags
4 tags
4 tags
bigbardafree: you can't just erase my favorite characters and their entire history and the reason i love them so much and then bring them back in a new context and expect me to care
7 tags
Conceptships callout!
nathantwist: Check it out, a handful of the Galactic Reign designs were featured on Conceptships !  http://conceptships.blogspot.com/2013/03/galactic-reign-spaceship-art-by-colin.html Colin's baby came out a couple of days ago - a space battle game for Win8/WP8. He was the art director on the game and created aaaaaamaaaaazing concepts of the spaceships we get to play with.. I want...
5 tags
13 tags
9 tags
8 tags
8 tags
6 tags
3 tags
An update
Things have been busy over here in the Aidan world and I have a lot to tell you guys! But most excitedly I wanted to tell you that I'm the new cosplay writer over at Comic Booked and my first article should be out sometime next week! I've been encouraged to write about whatever suits my fancy, so I have a lot of loose ideas on subjects I think i want to cover, such as costume assembly...
5 tags
5 tags
5 tags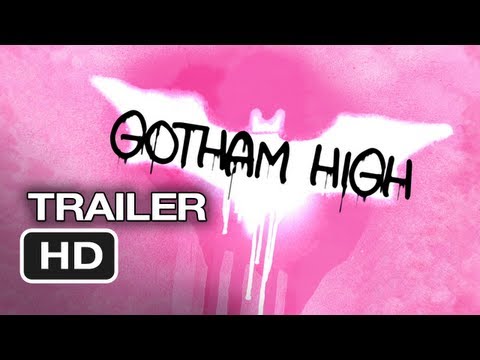 9 tags
6 tags
7 tags
9 tags
well it's october
which, i suppose, maybe partially explains my lack of communication as of late. in addition to the photos i haven't posted (Astro Boy, SDCC, everything..) have a list of asks/emails that i haven't answered yet (that I should be answering instead of this), but this month is the busiest month. if you've been around long enough you already know this but just in case. I've...
6 tags
5 tags
5 tags
dear flickr
why can't you consolidate tags
6 tags
7 tags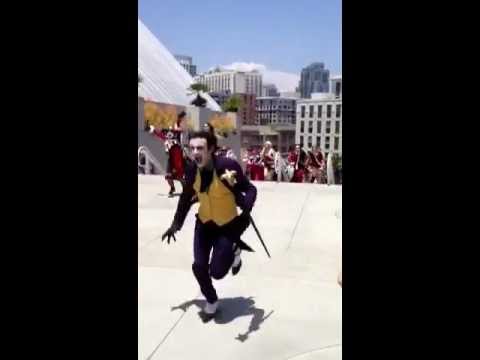 8 tags
4 tags
enasnivolz replied to your post: enasnivolz replied to your photo: the start of… I think we're gonna go ahead and do them on Saturday! :D And theres a last minute Harleypalooza now, too haha. YEAH i just saw!! I'm excited - meeting the other harleys was a lot of fun last year. We'll get good pics of our costumes there! eeeee
6 tags
Harleypalooza - SDCC
enasnivolz: I've heard a few murmurings, and its been discussed on the facebook page, but are there any Harleys out there in little old Tumblr land interested in meeting up for the annual Harleypalooza? :D When: Saturday, 1-2 pm (still being discussed! If another time works for you, speak up!) Where: Outside on the large staircase! That way if any Harley or Joker doesn't have a pass for...
4 tags
enasnivolz replied to your photo: the start of something fantastic Ooh, are you wearing this to SDCC? My puddin and I are wearing our DCUO costumes! We should get pictures! ahhhhh YES yes! we must! What day are you guys dressing as them?? My J, Red and I are going DCUO on Saturday, and possibly our usual B:taS on Friday. :) mini meet up!
5 tags
also
Does anyone know if there's a Harley meet-up at SDCC again this year?  it was fun traipsing around with everyone………..
6 tags
7 tags
so it looks like i'm starting a task force.
5 tags
4 tags
3 tags
6 tags
oh the astro boy
Since Astro Boy was already made practically, I had time to experiment with things I never really have a chance to work with by nature of how much time I typically have to do anything (not a lot). I knew that since A was getting a whole new costume (seriously how can I resist a request for Kid Flash?) I would have to come up with something clever and awesome to keep Lo as Astro Boy. It...
9 tags
the kid flash adventure
So after sewing points for Nightwing last year, I figured I had Kid Flash pretty set. Cut, hand tack, hand stitch, baste, stitch, serge. Long process but it worked out pretty well: I made a muslin out of old fabric left over from other superhero costumes and just drew on where I wanted the spikes to go. The hardest part was actually picking which of KF's Young Justice costumes to go...
8 tags
9 tags
3 tags
2 tags
3 tags
questionnaires & things
So awhile ago I posted about gathering research toward a children's line targeting kids with sensory complaints. And then, you know, life happened, which kept me from keeping a consistent update schedule online, but it's still something very important that I've been working toward. We've been meeting with occupational therapists and talking to a variety of people who work...
5 tags
the start of ECCC preparations
for emerald city comic-con this year, A's decided to be Kid Flash from young justice. I actually have been trying to encourage him to stick with just modifying Speedy - I'm doing a lot of traveling and running around this month, leaving me with less time than originally planned to get much done. more than that though, while I think A has the perfect kid flash personality, i'm...
3 tags
remember when i numbered posts
okay so i'm really sick of how disorganized flickr & other image engines can be, especially when it comes to finding photos of yourself at a convention. especially when your cosplay is a character who's cosplayed a zillion times and looks like you in every tiny thumbnail because everyone's pretty consistent when creating her costume (harley what). especially even MORE when...
7 tags
6 tags
3 tags
10 tags
That's awesome! The YJ speedy costume is adorable :) I think I understand what you're saying, and I sort of did that too. A's Speedy costume was based mostly on Teen Titans Year One Speedy, because it was his current favourite comic. TTY1 Speedy's hat was something of a marvel, in that it seemed to be able to make a variety of shapes possible: (i mean really. top...
6 tags